Restaurants
Here is a random list places that we like ..... 
[We're still working on this list; your suggestions and comments would be appreciated]

MAJER GIUDECCA
Giudecca - La Palanca Fondamenta Sant'Eufemia 461 - 30135 Venezia Isola della Giudecca - Tel. +39 041 5211162 / Mail: giudecca@majer.it
One of Majer cafés is located just past the Planaca vaporetto station. Pleasant, fresh atmosphere and friendly service. A good selection of buns, cakes, biscuits, pastries, ice cream, baked goods, bread, bread sticks, salty delicacies, fine wines and excellent coffee. 
A small restaurant (just 6 tables) serves lunch and dinner. Recommended if you don't want venture far from the Venezia-Loft.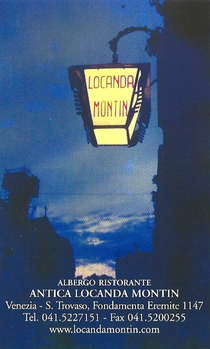 Antica Locanda Montin

A very special place. Just take the Vaporetto Zattere and then walk. What they say about themselves:
The Locanda Montin is not a restaurant, not a place to sleep, not a bar: it's something dear to the heart of the Venetian and foreigner alike who know the real city, feel the fascination of its waters, understand the real Venetian.

Riviera
An outstanding but not inexpensive restaurant. Booking recommended.
Phone: +39 041 522 7621
Gam Gam Kosher Restaurant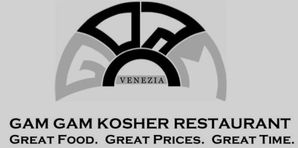 An outstanding wine bar with excellent snacks.
Other places on the Giudecca:
There are few places that have lately NOT received very favorable feedback from our guests (in spite of mixed reviews), e.g.: